Doc > The Web Version
While we recommend to use the Local Version, we also provide a web version of Polygonjs, so you can get a sense of how it works without having to install anything.
Online Demo
First thing you can do is head over to the Demo. You can try out the editor, and even export the scene to your computer.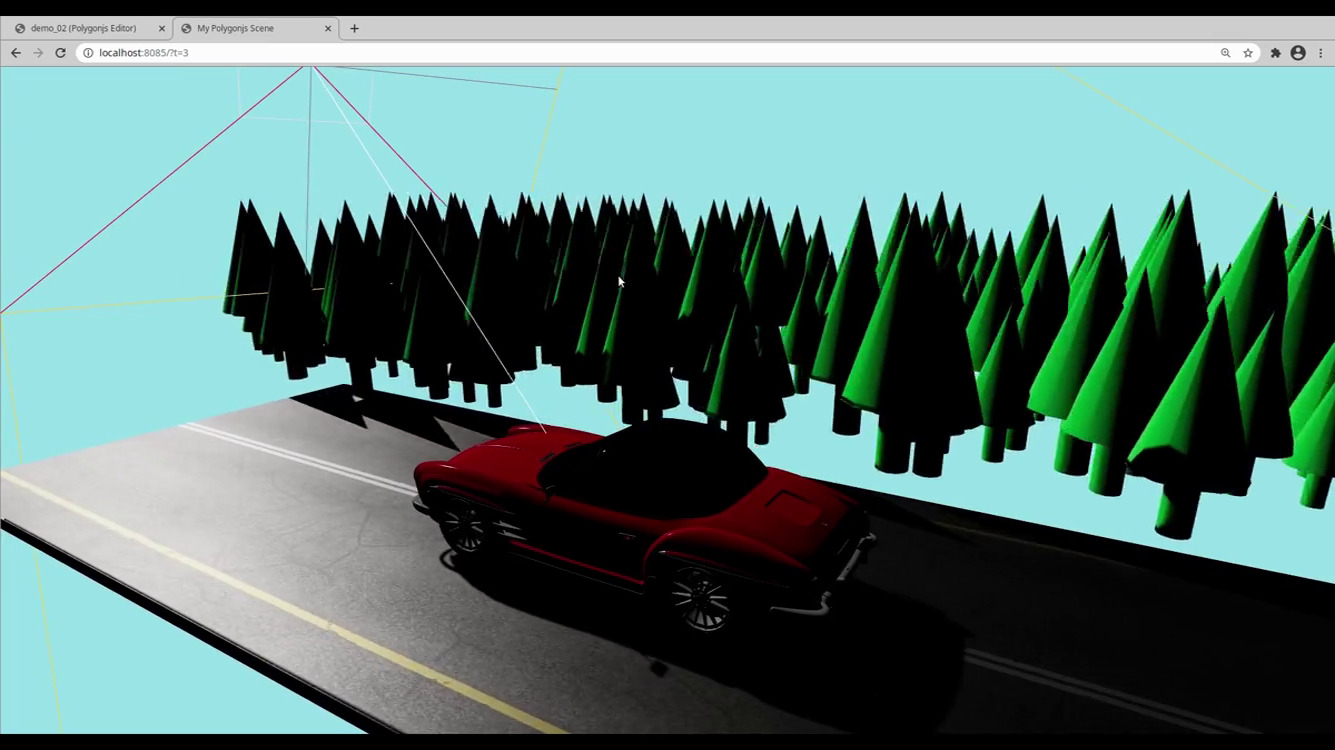 This shows an example scene inside the editor.
You can add/create/delete/update nodes as you wish, and see how that modifies the scene.
As it may be tricky to immediately understand what each node does, some comments have been added next to some of them to give you clarity.
And if you'd like more info about a node, you can click on the help link in the parameter panel. This will open the documentation page for that specific node.
Create your own scenes
If you are interested to go further, you can create an account. You'll see see your dashboard, from which you can create multiple scenes.
Once you've confirmed your email, some example scenes will be created for you in your dashboard.
You may recognize the demo scene, which is... the same used for the demo.
If you've already played with it, you may prefer to open learn_instances, and you will see this:
As you can see, many nodes have attached comments, to help follow how the scene is built. You can edit the scenes, save them, make copies of them. You should have plenty of room to play around.
You can even create as many scenes as you like.
What's next
Now that you have a sense of how to create WebGL scenes with Polygonjs, we recommend that you try and install the Local Version. You'll then have access to more powerful features:
import assets such as models and textures
export optimized scenes (with less javascript than when they are exported from the web, so they load faster)
create your own plugins
create your own nodes
integrates your scenes into your websites
Curious to try it? Head over to the Local Version ->.